Hurlcon VX 7T & VX 9T Self Cleaning Salt Chlorinator
Hurlcon VX Reverse Polarity Self Cleaning Salt Chlorinators mean continuously pure, shimmering, crystal clear water. Features includes 50mm water connections on cell housing, sophisticated electronic control over reversing times extends Cell life. Large LCD user interface, Genus remote compliant.
Spa Mode Output, Low Salt 4000ppm. Safety Backwash feature with Run Dry pump protection.
Features & Benefits:
Easy to use control system
5 Year Manufacturers Warranty for the Cell
Available with or without time clock
5 Years Pro-Rata Warranty on the Power Supply
Self cleaning
Precise level of chlorine is added as required.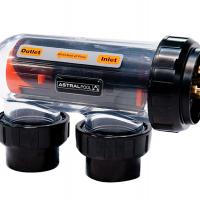 E25 Salt Chlorinator
The E25 Chlorinator offers affordable reverse polarity self cleaning technology in a simple to use easy to install yet robust and reliable product.
This legendary reliability has now been incorporated into a low cost, reverse polarity self cleaning – the E25 Salt Chlorinator.
Using the same platform as the renowned VX, the E25 simplifies the operation and functionally to provide a low cost, low maintenance salt chlorinator
suitable for most residential swimming pools.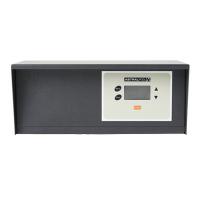 Nature2 Express
Nature2 Express is a system using trace mineral elements that compliments your existing sanitation equipment to give you superior water quality.
Nature2 system works automatically, requires no electricity and has no moving parts. the system uses the water flow from your existing filtration system through the cartridge to purify your pool naturally.
Nature2 is compatible with your existing automatic chlorine dosing and saltwater chlorination system.