Above Ground Pool Liners
Above ground pool liners from POOLSAVERS are designed and manufactured in our factory using the most durable materials to maximize the life of your pool. We have a variety of colours and sizes to choose from.
The PVC vinyl is manufactured with a high quality European pigment, its colour remains highly stable even under the harshest conditions.
We can make Pool Liners to any size and we provide and installation service to Sydney Metro, Central Coast and Wollongong.
Pool Liners FAQ
Q. How do I order a replacement inground pool liner from Pool Savers?
A. We'll need the dimensions of your in-ground pool. You will need to ring us and discuss your swimming pool liner order so we can determine the exact product and colour you need for your pool.
Q. How long does it take until I receive my pool liner?
A. All swimming pool liners are custom made to fit your pool. Depending on the size and shape of your pool we'll make your pool liner to be an exact for your pool. Once we can confirm your details we'll process your pool liner order and you'll have your pool liner within days.
Q. If I have to measure the pool liner myself, how accurate do the measurements have to be?
A. Depending on whether you have a drawing of your pool showing the dimensions your in-ground pool to provide us with an accurate measurement for your pool liner or not your measurement will be need to be very accurate. Because of the pool liner material and getting a perfect pool liner fit you'll need to organise an accurate pool liner measurement.
Q. Is thicker pool liner material better?
A. Best to speak to us about the activities in and around your pool so that we can advise on the thickness of your pool liner.
If you have unusual activities happening around your pool such as large dogs that might claw at the sides of the swimming pool, or heavy activity over and beyond normal swimming and playing activity we might need to consider a thicker pool liner to suit your purposes.
Q. How long does it take to install a replacement inground pool liner?
A. The time to install your pool liner will vary depending on the size and shape of your pool, the condition of your pool and whether any repairs are required to your pool so that your pool liner will fit correctly. The most time spent will be draining and refilling the pool with water once your new pool liner has been installed.
Expect to spend 2 to 4 hours removing faceplates, gaskets, and the old vinyl pool liner, positioning and installing the new replacement liner prior to refilling the pool with water.
Q. What is the best way to drain a pool prior to replacing your vinyl liner?
A. If the valve on top of your pool filter has a drain to waste cycle, start in this mode until you drain the water down below your skimmer. Then use a submersible pump to drain the remainder of pool water.
Q. How do I remove the old vinyl swimming pool liner?
A. You can ring us to discuss if you wish. Once your pool is drained remove the faceplates and gaskets that seal the various fittings and openings to the liner, skimmer(s), main drain(s), returns, step, and light. You'll need to very carefully remove the vinyl pool liner and store into manageable pieces for removal.
Once the vinyl liner material is removed, remove the gaskets that are attached to the various fittings under the removed liner. Sweep and or vacuum the pool floor to remove any debris, if necessary patch any areas of the floor that may be damaged, use wall foam if pool walls are damaged or are in rough condition, attach new gaskets to fittings and openings.
Q. What does the warranty cover on a new vinyl inground pool liner?
A. Pool Savers warranty covers the craftsmanship of the inground pool liner, the seams and the bead attached to the top of the pool liner. It does not cover issues beyond the control of the manufacturing process.
Q. After removing the old vinyl liner and hanging the new pool liner, how do you know if the liner is positioned properly?
A. Following the pool liner being hung or the bead is inserted into the liner track, use a vacuum or shop vac with the nozzle inserted between the vinyl liner and the pool wall (seal off the opening around the nozzle with a wet towel or duct tape), turn on and suck the air out from behind and under the pool liner, this should take just a few minutes.
Q. When do you re-attach the new faceplates, gaskets, and cut the pool liner material out of the openings?
A. You should check with pool savers about the procedure for your pool liner attachment. For the main drain(s), wait until you have a few inches of water in the bottom of the pool floor. For the other fittings, wait until the water is just below the fittings, this will allow for the pool liner material to stretch into place.
Pool Liner Colours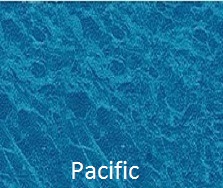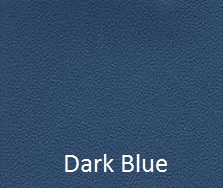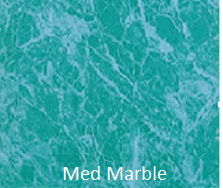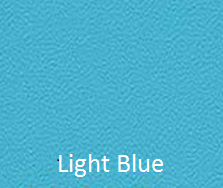 Designer pool surfaces for you – exclusive in style and unmatched in quality for your perfect pool.
We pride ourselves in presenting our clients with the highest quality pool liners; ensuring both durability and sustainability. Our pool liners are manufactured using only 100% virgin vinyl and bleach resistant inks that will maintain your pool's appearance for lifetime.
We guarantee that our experienced and highly trained staff will provide you with efficient and professional service that you can rely upon.
Soft to touch and easy to clean. Our stunning range of designer colours and patterns means you can create the ultimate pool for the whole family.
Designed especially for the Australian climate.
Flexible surface.
Ideal for new and existing pools.
Protection against harmful chemicals and UV rays.
Won't chip or crack.
Seven year conditional warranty on materials .
Ten year pro rata warranty on fabrication by Poolsavers.
Installation service – Sydney Metro, Central Coast and Wollongong.
In ground Pool Liner Colours