Pool Covers Solar Pool Blankets Range
Solutions for every pool covering need
All GeoBubble™ covers will provide substantial benefits and savings by helping with Evaporation Control, Debris Control and Heat insulation. GeoBubble™ standard materials come in variety of colours to match the aesthetic of any pool.
Pool Solar Blankets
Light Blue
Dark Blue Semi-translucent
French Blue
Dark Blue Gold
Opaque Blue Black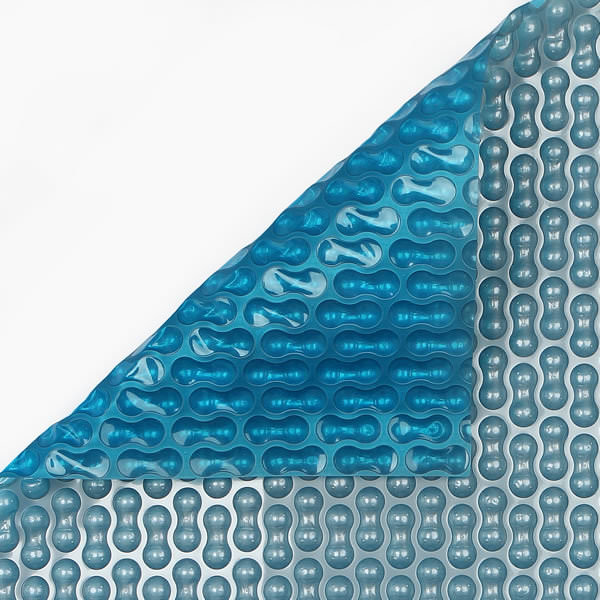 Dark Blue Silver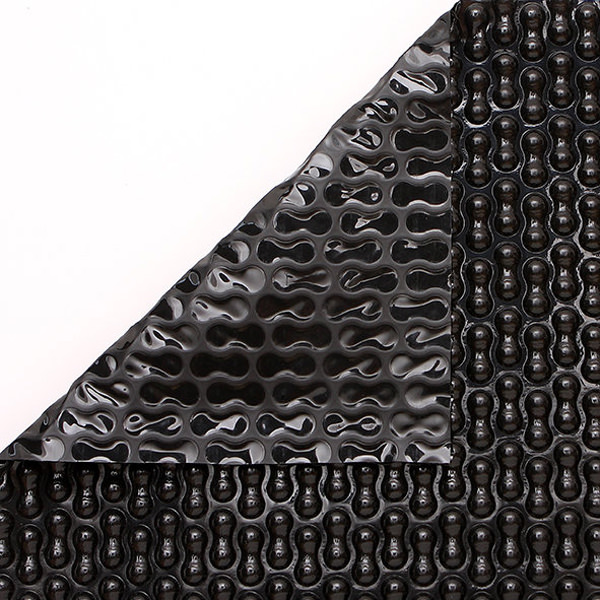 Black
What is GeoBubbleTM Technology?
2020-03-10T23:06:03+00:00
GeoBubble™ technology is a patented bubble design for an optimised pool cover material scientifically designed to increase the expected lifespan of the material by up to 25% and provides the longest possible life span for your pool cover, ensuring the preservation of water resources while reducing the energy and chemicals consumed to maintain your pool.
Expected lifespan increased by 25%+
Designed specifically for the harsh swimming pool environment
Developed in collaboration with two UK universities
Save money, time and reduce the carbon footprint of your pool
Available in a variety of standard and high-performance materials
Unique GeoBubble™ design
GeoBubble™ is an innovative pool cover material using a bubble profile that has been scientifically designed to increase the expected lifespan of the swimming pool cover material by 25%+.
Traditional Bubble Design:
Developed and adapted from high-volume, low quality bubble material with a short lifespan
Thin points and high residual stress areas, creating weak points quickly broken down by UV rays and chemical attack
GeoBubble™'s unique features & benefits:
Unique patented design of two bubbles joined together by a structural waistline centre section
No sharp corners that could resist in thin or weak points in the design
No stress points due to the bubble's smooth interconnected curves
50% thicker than a traditional bubble material at its thinner point
Increased resilience against UV rays and chemical attack
What is the GeoBubbleTM Standard Range?
2020-03-10T04:05:20+00:00
The GeoBubbleTM standard product range is comprised of a variety of traditional colour options incorporating the innovation of our patented GeoBubbleTM technology offering 25% longer lifespans then the traditional packaging bubble design. We divide these products into 2 categories based on their characteristics and how they work on your pool. Firstly, our transmission covers (Light Blue, Dark Blue, French Blue) are designed such that they transmit a large proportion of the visible and IR radiation from the Sun, utilising it to heat the water and basin of your pool. Our own testing has shown that our Light Blue material is capable of increasing the temperature of your pool by up to 3°C in the UK. Our other class of standard product are opaque covers. Opaque covers do not heat your pool via transmission of solar energy, instead they transfer energy by absorption and heat the water's surface. Opaque covers do not heat a pool as efficiently as transmission covers; however, they are advantageous that they are highly efficient at inhibiting algae growth.